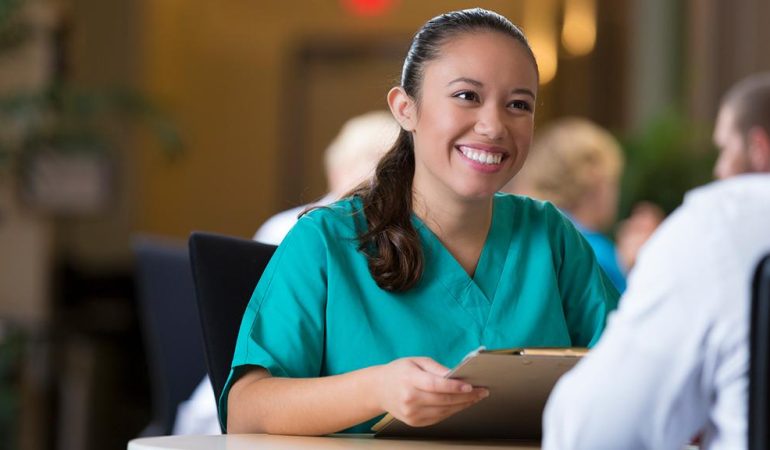 Travel nursing is an exciting and rewarding career that allows nurses to provide care to patients in various parts of the country while also experiencing different cultures and environments. The job typically involves taking on short-term contracts, typically ranging from a few weeks to a few months, at various healthcare facilities in need of temporary staff.
As a travel nurse, you will have the opportunity to work with different patient populations, gain new skills and experiences, and learn from different teams of healthcare professionals. However, getting a travel nursing job can be competitive, and it's important to make a good impression during your interview.
Truth is, the purpose of any interview is for an employer to know if you're the best candidate for the position they're looking to fill. Every healthcare employer will go in for someone who has top-notch experience in patient care and how well you can fit into the current team.
On the other hand, a travel nursing interview is also an opportunity for you to determine if the employer is a good fit for you and whether the values of the facility where you will be working align with yours.‍
To prepare for a travel nursing interview, there are several steps you can take to increase your chances of success. Here's how to go about your travel nursing interview regardless of whether it's your first time or you have done it before.‍
Establish rapport with the hiring manager
Before your interview, it's important to take out time to research the hiring manager's background. You can do this by asking your recruiter or nurse staffing agency more about your employer or visiting their LinkedIn profile or the company's website for more information. 
Even though your hiring manager will do most of the talking, it's still important to find things that you have in common. For one thing, you'll also have the opportunity to ask some questions. It's, therefore, important that you have a few questions prepared for the facility as it shows you're interested in learning more about where you'll be working.
Do your research on the medical facility
It will be improper or even disrespectful to go for any interview without taking out time to research the medical facility you will be assigned to. To up your game during the interview, it's important to know what the facility's work culture is. You can do this by visiting the facility's websites. Read through the "About Us" page to understand its history, vision, and mission. You can also get to your network to know more about the working culture from people who have worked there.
Know more about the position you're applying for
Do your homework when it comes to the position you're applying for. Go through the job requirements to make sure that you know what you'll be expected to do before the interview. Do you have the skills they're looking for or do you think you can meet up with the work demand?
The Travel Nursing Interview
Whether the facility you're applying for does pre-interviews or not, you need to always prepare for the actual interview. So, even if you were outstanding during the pre-interview, make sure to up your game in the actual interview.
Interviews for travel nurses are usually conducted online as the employing managers are located in different areas. The length of the interview can vary depending on who or what is needed. Just as the time varies, so can the interview itself. The reason is, in some facilities, you can undergo three different types of interviews: interviews conducted by unit managers/supervisors, interviews conducted by Managed Service Provider (MSP) representatives, and automated interviews.
‍Interviews by Unit Managers or Supervisors
Interviews conducted by unit managers or supervisors are often less predictable. However, these are the people to ask all the questions you need answers to related to specific underground on-the-ground conditions.
Do not hesitate to ask them everything concerning patient population, scrub color, floating, you name it. But know that just as you're free to pepper them with questions, that's the same thing they will do with you. They will surprise you with specific questions because they're experts and they know better.
Managed Service Provider (MSP) Representatives
The MSP representative comes in to interview travel nursing candidates when the facility's staff are unavailable or are unable to conduct the interview with the candidates. This representative has some nursing experience but might not have the same understanding of the conditions and rules of the unit where you will be working. Interviews done by MSP representatives come with standard interview questions. 
While it's easier to prepare for an interview conducted by an MSP representative, you're not sure to have the answers you need with regard to your unit. To be updated with specific rules and conditions specific to a unit, pass a list of questions to your recruiter or advocate who can get you the answers from someone at the hospital.
‍Automated Interviews
The automated interview isn't often used but it's also done by MSP representatives. This interview involves the use of interactive voice recording questionnaires, meaning you do not speak with a human interviewer. Rather, you answer pre-loaded questions for travel nurses which are generated by a machine. Your answers are recorded and you won't be able to get answers from the unit right away.
Always take note of your interviewer's name and job title so your recruiter can do the follow-up immediately after you're done with the interviews.
Are you ready to ace your next interview? Check out our travel nursing jobs, or contact us for more information.
Featured Image Credits: ProLink Staffing